Ajira Mpya Leo
How To Apply for a Job through Email || Tips to Apply for Job Via Email
INTRODUCTION
Gmail chatting is the way of communicating between different
people using their email addresses to deliver their different messages. This has now been a popular way of receiving official information in many large institutions
and organizations generally. This is due to the secureness of the method to
deliver the text and documents required.
HOW TO USE EMAIL CHATTING FEATURES.
Depending on the purpose of chatting the use of email
chatting can be used in different ways to satisfy the aim of chat. But in most
cases, the way the email chats are used are almost the same in format but different
in the message we can say that. What brings this difference is only the email
message. The arrangement and the format always resemble each other as will
be explained here.
HOW TO APPLY FOR A JOB VIA EMAIL
Email chats and job applications are now associated with a huge
percentage as many companies sees this hiring method. For one to successfully apply for a job through email he/she should consider the key terms on how to construct a
good and attractive mail message.
To accomplish this one must include all the key
features which will help to make your mail more meaningful and considerable. Let's
see what are those features to include in the application through email.
PERSONAL DETAILS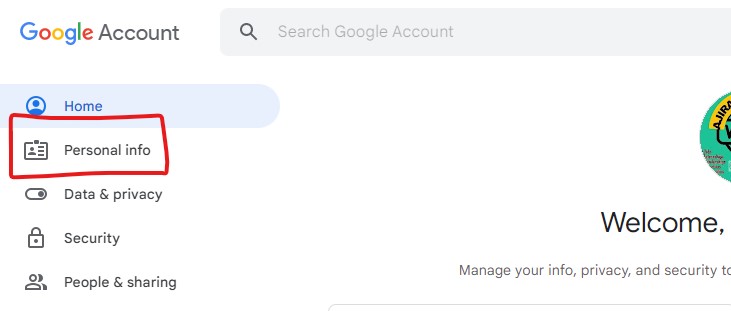 Before starting composing the job application email let's discuss this first important thing!
In any mail you send for applying any job, personal detail
is the most very first important thing. This isthe to tthe o fact that it will
introduce who you are sending the mail message to. Personal details must include your
full names (first second and surname) and your contact address.
To make sure that your name appears correctly in the emails you send, consider it from the very first stages of Gmail account creation, if
you have already created the Gmail account with names not corresponding to
your actual names you can change them in the google account management too. Here
in the picture is where you change the name.
CONTACT INFORMATION
About your contact information, here you should put your permanent
and reachable contact details to reach anytime during job application
processing. This is important because of some details which may be required from
you directly. Also, it will be used to pass some important information like
interview updates and so on.
Here you must include your phone number reachable all the
time, permanent address, and any additional information concerning your
identity if any. Normally this is included in the signature
CONCISE AND CLEAR SUBJECT LINE
After having your personal details appear correctly, we start
the topic by seeing how to compose the email. First, consider the subject as it
easily explains the aim of any email before opening it. Here you should look at the title of the email message. It should
mention your name and the job position you are applying for, and it should be
brief and clear.
It should go with this format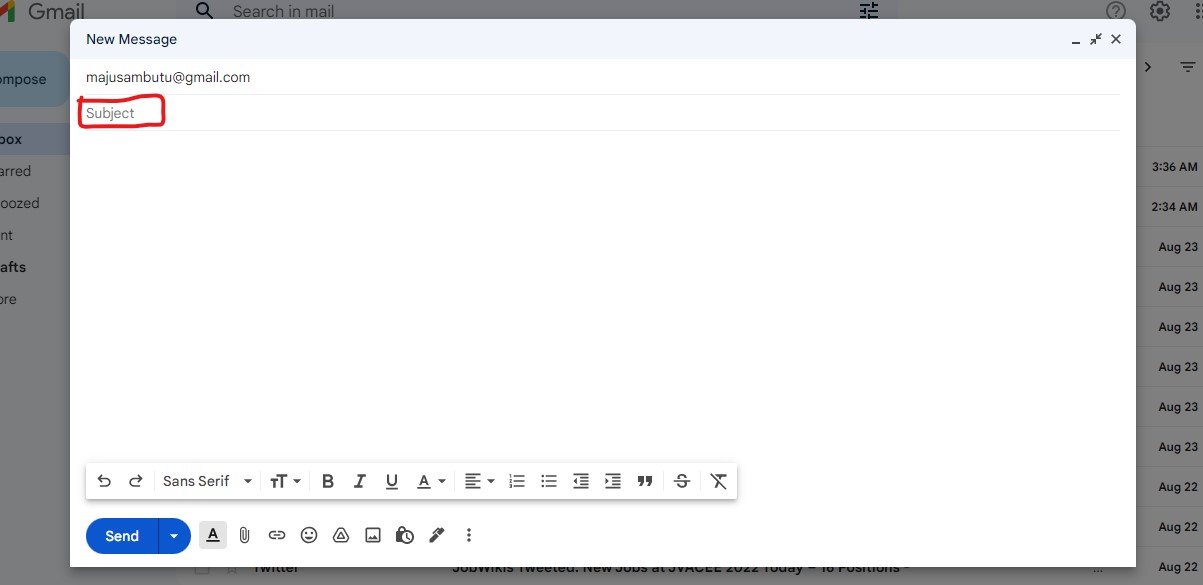 "YOUR NAME – POSITION YOU ARE APPLYING FOR" sometimes
it may include the reference number for the job announcement, make sure to
mention it if present.
For example, one can write "KAYANZA PETER – DIRECTOR OF
MARKETING #8987". This is a short and clear message that carries the theme
of the main body. Before the reader opens the email job application, he/she
will already know what he/she is going to read.
The title of the email should be written in the subject space
after starting the "compose email" action. The point to note here is YOUR NAME,
JOB APPLICATION (POSITION, COMPANY YOU ARE APPLYING TO ). Sometimes the
announcement date may need to be associated with the reference number however
those also can be written in the next stage.
WRITE A CLEAR MAIN BODY
Firstly, in this par,t the first paragraph should be a
salutation. If the name of the hiring manager is known mention them here,
Example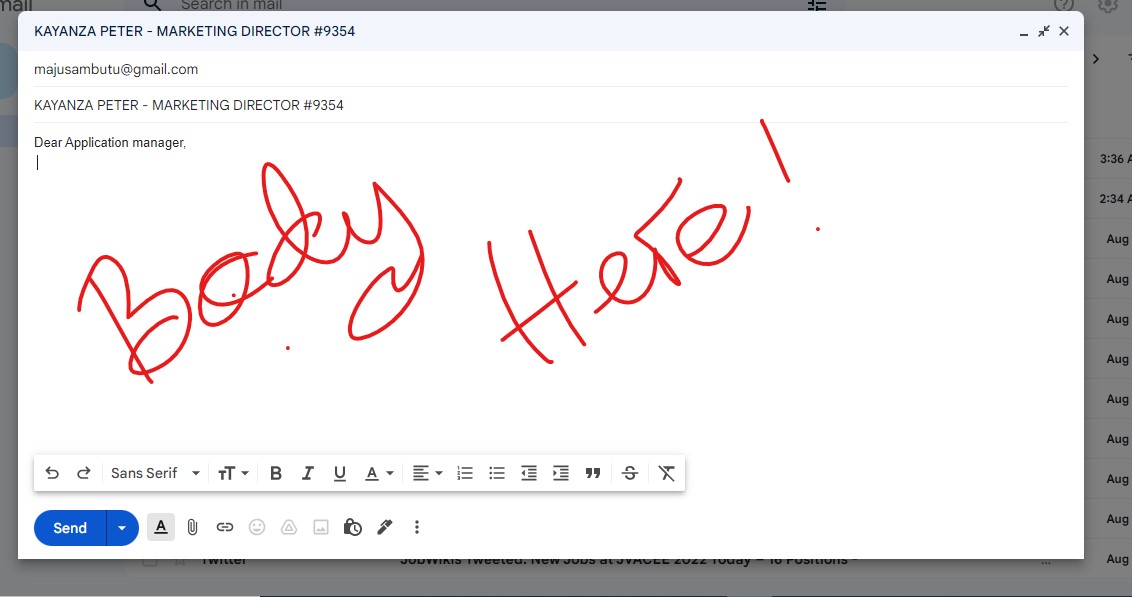 Dear Miraj Jumbe,

Or

Dear application manager,
Then continue to the main theme!
This is the part you should use to write in brief about your
application. You should include the qualifications that make you fit for the
job position you are applying for, and what else so special you can offer. You may
put also the details about your experience in the job position in the application
to make you a good choice for them.
The main body of applying for job through email is the part where
an applicant tries to persuade the hiring organization. The more you show the
relevant job qualifications the good and the higher you rank for you to be selected
as the interviewee for the particular application.
All in all, don't forget to make things short and clear in
any application you attempt, this will give your applicata ion higher chance to
be understood. But also, in making your job application mail healthier don't leave
important job qualifications just to make it short. You may lose important
credits to leaving them, include all in a clear and readable way.
FINISH THE EMAIL WITH YOUR SIGNATURE
After composing the main body of your job application email,
make sure to wind up with your signature. This help to make it official to
the viewer of your email.
Example
Sincerely,
Kayanza peter,
07456677777
Kayanzapeter@gmail.com
INCLUDE YOUR ATTACHMENTS
Attachments are the confirmations of all the details provided
above. Your attachments should include your qualifications as you mentioned in
the main body of the job application context. Starting with academic
qualifications, job experience, your status, and other details.
These all should be covered in your resume (curriculum vitae),
cover letter, certificates, and any other documents if a particular hiring organizations asks you to attach them. Some people combine all of these to be one document
with several pages, I think it's okay but be sure in the arrangement. Make sure that
anything you send for the job application is an organized manner.
For additional attachments you can be asked to attach
certificates for training, recommendation letters, referees' confirmation
letters, and other kinds, an important notice is arrangement and organized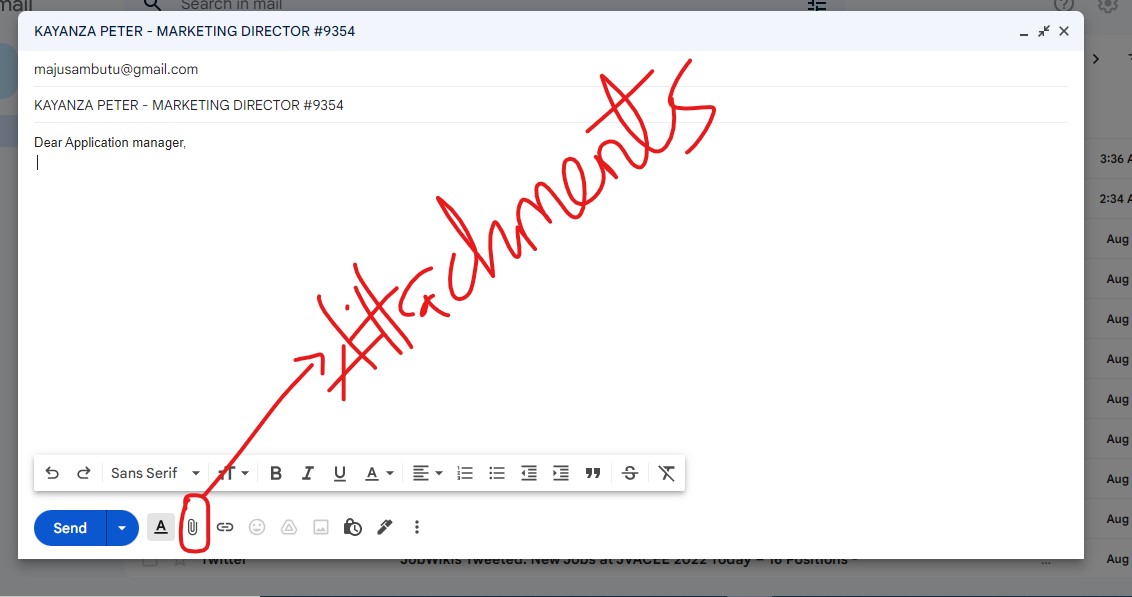 REVIEW COMPOSED EMAIL
Before mailing your application email make sure to proofread
it to make corrections if any. This will make you sit in a good position to be
hired as your application will have no errors.
TIPS FOR JOB APPLICATION EMAIL SUMMARY.
As we have seen from the beginning of this article, the composition
of job application emails should be tactical to win the battle. Here below
is the summary of the tips to write an
application email.
Make sure your name is clear and correct and matches
your official documents. Don't use emails with nicknames

Mention the job position you are applying for in
the subject line, use the format above

Include the recipient's name in the salutation,
if known. If you don't know their names simply use the hiring manager in the
salutation. Avoid using gendering the email, like Mr. or Mrs., unless you are
sure he/she is.

Include the way you found the job, if it's online
or referred by someone,

Include your signature in your job application.

Avoid matching the exact phases in your resume
to your job application email

Make sure to send your documents in PDF format and
their size should be small, well organized and clearly catchable to the reader.

Proofread your email before submitting your
application.
HERE ARE TWO SAMPLE FOR REVIEWING THE ARTICLE SUMMARY
Sample for unexperienced applicant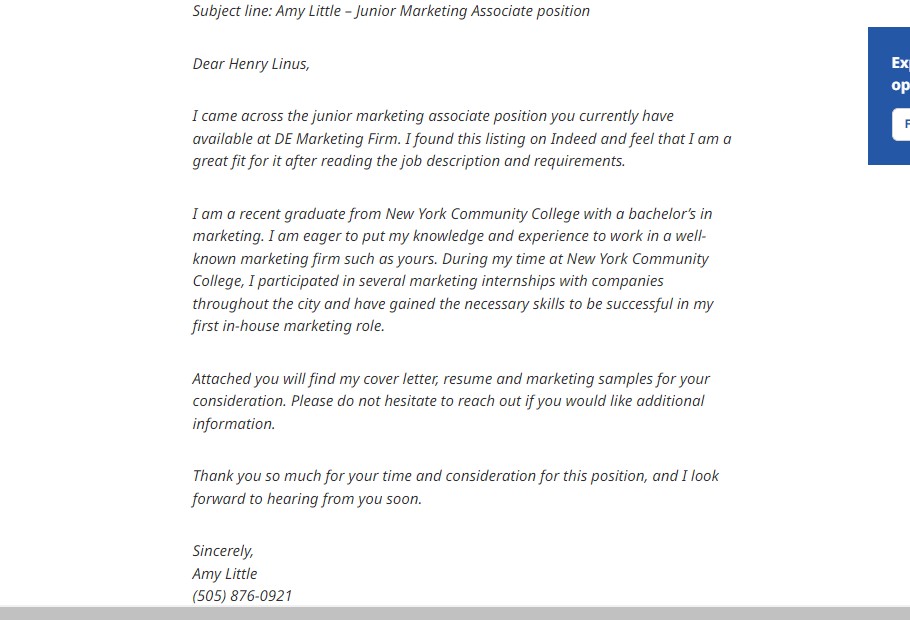 Sample of experienced applicant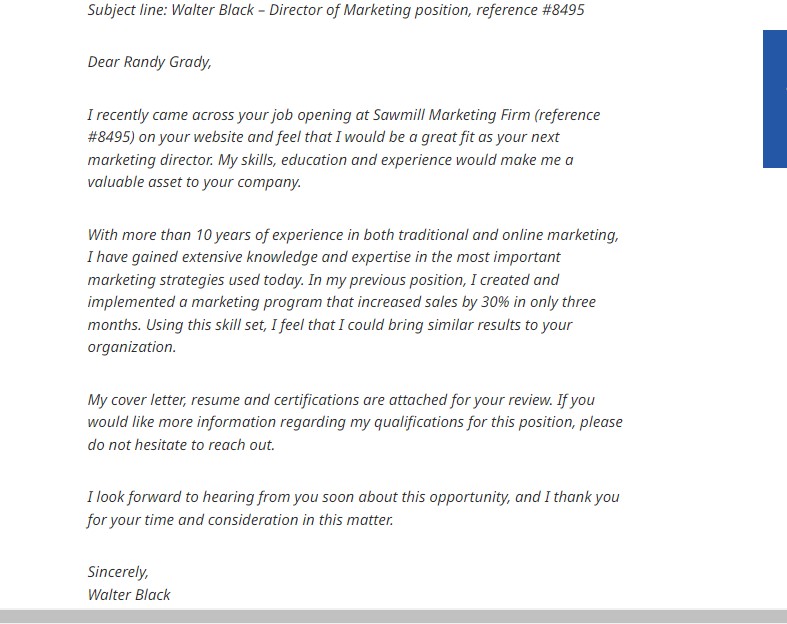 Thank you For Reading In this Blog.

© AjiraMpyaZone • 2022-23